Description

THE BEST DOG BALL EVER!
The Wuff Ball is pawsitively the most ultimate fun bouncy dog ball on the market today!  This will be your dogs favorite go to ball.  Super bouncy and very durable.  The Wuff Ball is endless fun and will keep there tail wagging for sure!
✔️ ULTRA HIGH BOUNCE – Extremely High Bouncing Dog Ball
✔️ VERY TOUGH – Very Durable and Long Lasting Dog Ball
✔️ WATERPROOF – Floats and Great For The Beach, Pool or Water
✔️ GREAT FOR ACTIVE DOGS – Play Fetch and You and Your Dog Will Have So Much Fun!
✔️ SPECIAL BOUNCE SOUND – The Bouncing Sound Will Have Your Dog Begging For More!
✔️ FITS MOST BALL LAUNCHERS – Perfect For The Dog Park and Wide Open Spaces
✔️ EXTREME FUN – So Much Fun That Your Pup Will Be So Obsessed
✔️ INDEPENDENT PLAYTIME – Excellent For Those Times When Your Dog is Home Alone
Ball Size: 63 mm / 2.48 in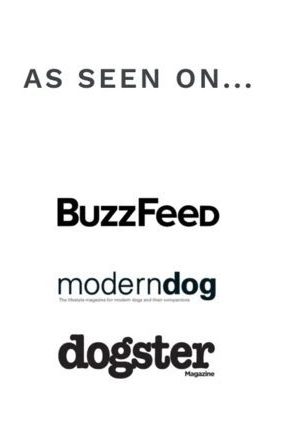 If you are not satisfied with your order within 30 days of your purchase, send it back to us for a FULL refund! Email and we will guide you through the process! When 30 days have passed, we consider you to be happy with your purchase and cannot offer you a FULL refund. However, you can exchange your product if it has been damaged or defected after recommended use. Send a picture of the Wuff ball along with your address to and we'll send you a new one!  SEE FULL DETAILS
All orders will be ship within 1 business day.
Shipping Time: 1-4 Business Days.